Carnival offers exciting new options in Galveston
Click here for more information.
Carnival Liberty and Carnival Breeze will shift to Galveston in 2016, providing consumers with Texas-sized fun on departures from the Lone Star State. Carnival Liberty will launch year-round four- and five-day cruises to Mexico from Galveston beginning March 21, 2016. Four-day "long weekend" cruises depart Thursdays and feature a stop at Cozumel, while five-day voyages depart Mondays and Saturdays visiting Cozumel and Progreso. Prior to the start-up of its new Texas-based program, Carnival Liberty will offer a special three-day cruise round-trip from Galveston March 18-21, 2016.
Carnival Breeze — the line's newest ship — will offer three different week-long itineraries visiting popular ports in the Caribbean, Mexico and Florida beginning Dec. 11, 2016. Western Caribbean voyages call at either Montego Bay, Grand Cayman and Cozumel or Belize, Mahogany Bay (Isla Roatan) and Cozumel, while a Bahamas/Florida route includes Nassau, Freeport, and Key West. Carnival Breeze will also offer a special two-day cruise from Galveston Dec. 9-11, 2016, before kicking off its new year-round seven-day schedule.
Carnival Breeze and Carnival Liberty bring exciting new choices to Galveston, each with an array of on-board features. Carnival Breeze offers such innovations as a multi-dimensional cinema experience called Thrill Theater, Bonsai Sushi full-service Asian restaurant and WaterWorks highlighted by a 312-foot-long slide, while Carnival Liberty offers a classic American steakhouse, the cocktail pharmacy-themed Alchemy Bar and a 14,500-square-foot spa.
Give us a call and we will book a New Destination for you!
New feature from Royal Caribbean
Royal Caribbean has recently announced a new feature. The first is an option of two different drink packages that include alcoholic beverages.
New All-Inclusive Beer, Wine and Spirits Drink Packages
Royal Caribbean International offers two convenient, all-inclusive beverage packages to keep you refreshed throughout your voyage. Pay just one flat price and enjoy a wide selection of beers, wines, and spirits, plus non-alcoholic beverages, for the duration of your cruise. It's the ultimate in convenience and value.
Family Vacation Groups
Cruising is a great way to spend time together as a family! No hassle of packing and unpacking to travel from port to port! There are activities of all kinds for all ages allowing you to reconnect and recharge. The cruise lines have great children's programs so both the parents and kids get a great vacation.
---
Weddings & Honeymoons
Whether for the wedding itself or just the honeymoon, most cruise lines have packages available to make your time onboard extra special. Be one of the thousands of couples who choose a cruise as part of their special celebration.
---

Click Here!
Don't You Wish
You Were Here?

Grand Cayman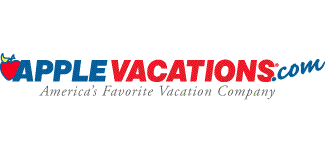 Current Travel Passport Requirements
For current information about passports, click here to visit the passport section of the U.S. Department of State's Web site.
---